Do you have a talented horse that doesn't quite perform to its highest potential and would you like some help to find the missing piece?

Do you have a training business and would you like support to increase your ability to understand and educate sports horses in a way that optimizes performance and improves their well-being?
Do you run a horse related company and would you like more insights into the changes you can make to better meet the horses' needs and give them a platform for a successful future?
Feel free to contact us for more information about the possibilities to get help from the Espire Foundation.
The Espire Foundation strives to promote and improve the understanding and well-being of horses all over the world through providing education for horse people of all kinds and furthering research and development in nutrition, horse health, equipment and general welfare. It also supports individuals, facilities and organizations that help horses in need. It is the foundation's belief that raising awareness about the way
horses perceive the world and providing guidance on how to meet their needs and communicate with them will greatly contribute to reduce stress, health issues and behavioral problems in horses, improve their general well-being and ensure the continuity of equestrian sport and recreation.
People all over the world are drawn to the horses' power, intelligence, beauty and gentle nature. These magnificent animals give us so much and forming true partnerships with them is an incredibly rewarding experience. We all want the best for our horses, but often a lack of understanding about the way they see the world creates horses that live in a state of stress, fear and confusion. The side effects of this can be seen in horses that struggle with everyday situations. Some examples to mention could be horses that show strong instinctive behavior, horses that are difficult to wash and clip, horses that are fearful of the vet and farrier, horses that show problematic behavior under saddle, horses that refuse to load and are stressed during transport and horses that find it hard to cope with competition environments. The mental state of stress also leads to stable vices like cribbing, weaving and pacing, behavioral issues like biting and kicking and health problems like ulcers, colics and weight loss. In the worst case scenario we are headed towards a world where horses are simply objects being used for our entertainment and their well-being consequently decreases.
The Espire Foundation has a different future in mind for the connection between horses and people. We want to provide and share the information that leads to truly understanding our horses and being able to improve their well-being. Our aim is to inspire a shift in the mindset of horse people around the world to a heightened awareness and understanding of how horses think, feel and learn. With the foundational knowledge about how to provide the best care and education for them incredible things can be achieved in partnership. This way we can improve and evolve equestrian sport and at the same time honor the love for horses that pulled us towards them in the first place.
The Espire Live Events will be large public demonstrations combining education, Inspiration & entertainment. We will bring together some of the best Riders & horsemen in the world to share their knowledge & experience to help us all to have a greater understanding & awareness around our horses. Here are some of the presenters of future events:
International Rider, Trainer, Member of Team GB, World and European Team Medals

Former Trainer to the Swiss Dressage Team and Australian Event Team. Gareth is a very accomplished international Grand Prix rider and trainer, with a depth of knowledge & experience in the sport of Dressage. "Training Horses and Riders is what I do, I feel my job as a Trainer is to give the Rider the tools so they are able to train their horse to be the best they can be. As a rider its to give the horse the tools to be confident in their job no matter what discipline they will compete in." "It is important that nothing overrides the fact that we started out on this journey because we love Horses, Therefore our job is to give them the best life we can and while we use these amazing creatures to fulfill our own ambitions we dont lose sight of who they are."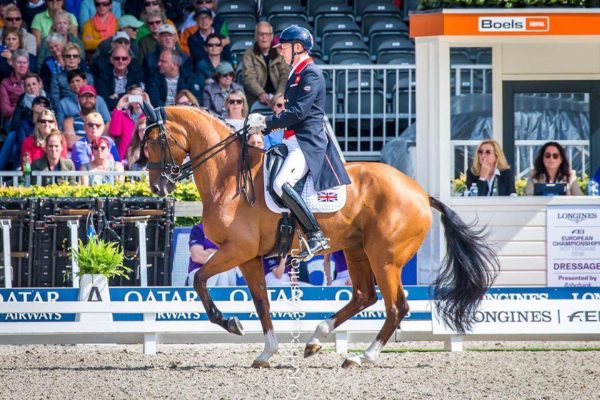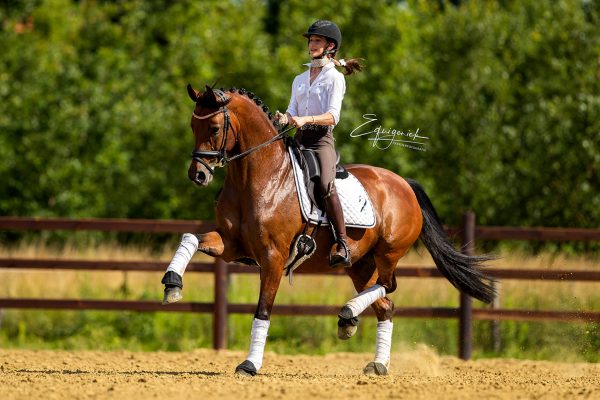 International equestrian performer and Grand Prix rider

Alizée is a world class rider & performing artist who has inspired people all over the world with her breathing taking performances. She has taken her craft to the highest level & is a great example of what can be achieved with horses through passion, dedication & a love for horses.
International Grand Prix rider, Olympian
and Multiple World champion

Severo is a very accomplished International Dressage rider & trainer from the south of Spain ( Andalucia) now based in Denmark. He has collected skills & knowledge from all over Europe. What is most important for Severo is to always get that special connection with his horses. And that's from the ground as well as from the saddle. This is what makes Dressage magical and unique. And this is what he wants to share and teach to his students. If you're truly connected with your horse, all exercises and challenges will become easier.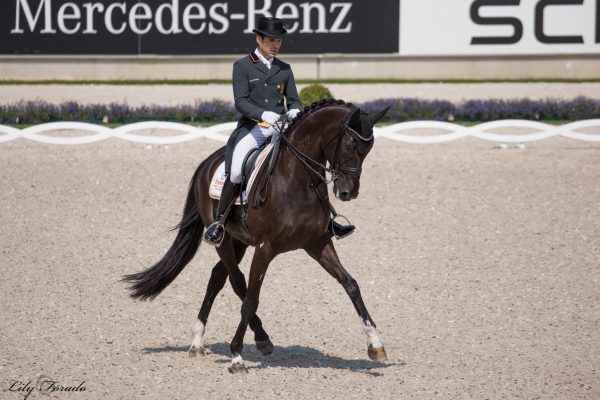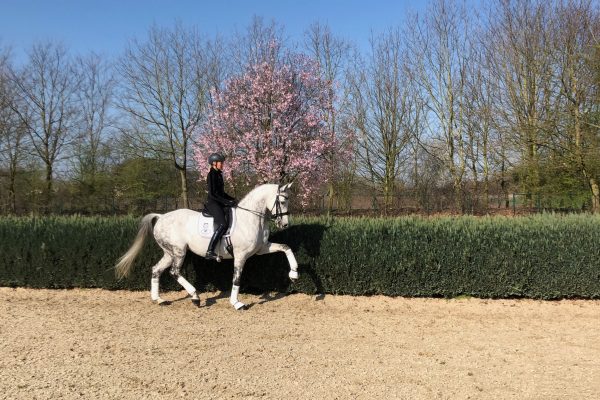 Grand Prix Dressage rider & Trainer
Anna is a very experienced Dressage rider & trainer, she has educated many horses to the highest level. As well as being a successful Dressage rider she has also developed a deep understanding of how to help her horses to stay confident & perform their best in challenging environments.
I ́m an international dressage rider and I have also performed high level dressage in extreme environments. With that I want to demonstrate that if we understand our horses, win their trust and train them well, we can help them feel happy, safe and confident anywhere and anytime."
Tristan Tucker is a horseman and an international Grand Prix dressage rider originally from Melbourne Australia. He now runs his own dressage and training stable in the Netherlands.
Tristan is the man behind the TRT Method, and the TRT Method online training, which hosts over 10,000 students in over 59 different countries.
He is known for his insightful and informative clinics at many major international shows and horse expos around the world, he is also the face behind the comical character Brett Kidding.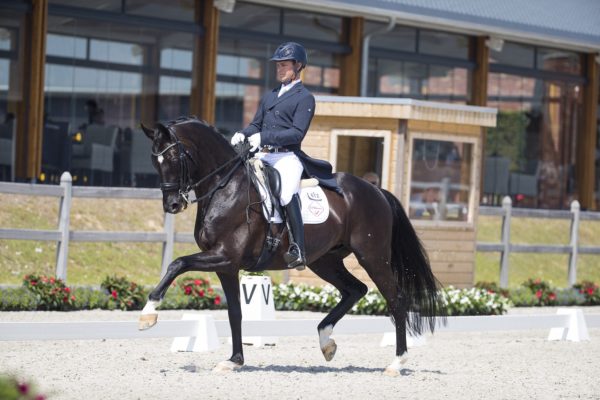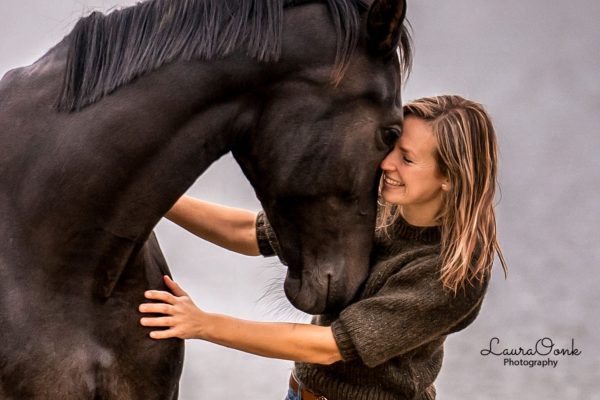 Yvet Blokesch is a young horsewoman from the Netherlands. She developed her own unique way of training, and goes under the name: Feather Light Horsemanship. She is specialized in starting young horses and horses who face strong difficulties in life. With an immense love for special horses in need, her stable is filled with horses in training to help them see the world differently. She loves liberty training and performances with her own horses. Next to training these horses, she developed her own online academy: Feather Light Academy, where she gives an honest insight and teaches people about her way of training. Every horse teaches her something valuable, and she likes to pass that on.
A lifelong equestrian of varying disciplines, Warwick Schiller moved from his home country of Australia in his 20s to the United States in order to pursue his dream of training horses. He focused his competitive efforts on reining, eventually becoming an NRHA (National Reining Horse Association) Reserve World Champion and represented Australia at the 2010 & 2018 World Equestrian Games.
Warwick is now dedicated to changing the way people interact with their horses by promoting mindfulness and connection throughout the entire training process. His love of storytelling combined with over 25 years of real-world horse training experience has enabled him to help individuals through personal transformation that makes them a more confident and knowledgeable horse person. His illuminating teaching style has helped thousands of people all over the world create a deeper relationship with their horses.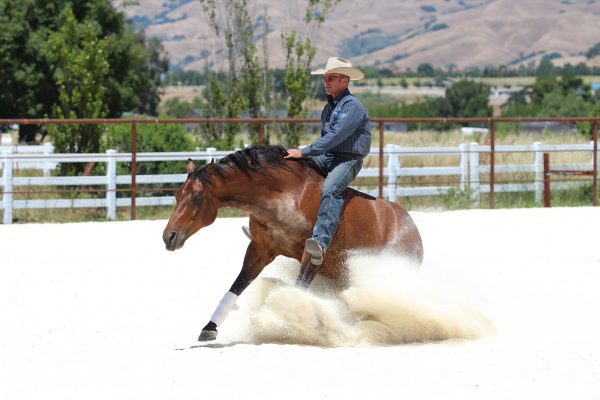 The Espire Foundation's work
The Espire foundation wants to promote a way of keeping, handling and training horses where an understanding of their nature creates a foundation for horse friendly communication and life circumstances. We have different projects supporting each other to bring this vision to life.
A shift in the general mindset of the horse world needs to start with inspiring people. We have a team consisting of 10 horses that are educated to perform at liberty in shows and in projects where high level sports and performance meet a deep connection and true horsemanship. With these horses we would like to show how taking care of horses' well-being can lead to harmony and trust even within the highest level of achievement.
Making good education about horses accessible to everyone is one of the Espire Foundation's biggest missions. Foundational knowledge about how to meet the horses' needs and communicate with them is a direct way to improve their well-being and ensure that training is horse friendly across all disciplines. In order to provide education the foundation creates videos, organizes seminars and clinics and collaborates with equine professionals to share their expertise in specific areas. This includes horse trainers who offer insights into their approaches to training and also other professionals like vets, scientists and farriers who are researching and working on collecting the information we need to keep improving our horses' lives.
The more people work together the bigger an impact we can have in the horse world. For this reason the Espire Foundation works with and supports individuals, organizations and projects that aim to increase the well-being of horses all over the world. The powerful, positive influence horses have on people is something we want to honor by giving back to the horses in every way we can.
Will Rogers grew up in western New South Wales, Australia. His parents had a farm with sheep, cattle and crops and horses have always been a part of his life. From early on he had a passion for horses and a desire to be able to understand and educate them. He felt fascination and love for the powerful, intelligent animals and understood that in order to train them and bring out the best in them he would have to go on a journey of personal growth and self-development.
Will started to work for and learn from different horse trainers in Australia in his summer holidays in an effort to collect valuable information for his future professional career. He continued learning from different people until his desire to become a cutting horse trainer led him to the USA. Here he trained and worked with some of the best people in the industry and further built his awareness and skill in horse training. After two years in America Will traveled to Denmark to reconnect with his good friend Tristan Tucker whom he had earlier worked with in Australia. Will's purpose became to share ideas and seek a better understanding of horses as well as a better way to train and work with them. His aim was to open up opportunities to develop a more advanced and refined approach to training horses.
During this early time in Europe Will became fascinated with the discipline of dressage and its ability to evolve the horse's physical capability. He found that it challenged him to find an even more refined communication with the horses. A solid foundation of horsemanship and understanding the horse's way of thinking never lost its importance in the process. Will spent a few years in Denmark mainly starting young horses and working with traumatized, dangerous and troubled horses. In this time and onwards he really developed knowledge and understanding of how horses think and learn and he also became aware and respectful of how important good education is for the horse from early on in its life.
He then moved on to live in the Netherlands for 5 years where he got more connected with the sports world and modern breeding and started to extend his work to help people with their horses in these areas as well. Soon he added large scale performances at international events to his schedule in order to inspire people and showcase the trust a horse can develop if it has a good solid base of partnership. Among the shows Will has attended are: JBK Horse Show (Denmark), Herning Hingstekåring (Denmark), Gothenburg Horse Show (Sweden), Horse Event (Netherlands), Hestefrelst Oslo (Norway), Equitana (Germany) and Pferd & Jagd (Germany).
In 2017 Will moved to Germany where he is now focusing his education on improving horses in dressage and advanced liberty work, while always keeping the well-being of his horses and the partnership with them the highest priority.
What will your donation directly support?
# Horses in need of food & health care
# Retirement facilities for horses
# Education & awareness of how to improve the wellbeing of horses in equestrian sports
# The recovery & training of traumatized horses / rescue horses
# Espire Events: will give horse people the access to learn from some of the worlds best riders & horsemen.
# Improved support & education of healthcare professionals in the horse world
# Raising overall awareness of the importance of taking care of horses mental health & wellbeing
# Research & development of horse healthcare & horse equipment
# Other Organizations & projects that are helping horses in need
# Projects that are inspiring positive change in equestrian sports & other areas of the horse world
10€ can help to make good information about basic horse care, welfare and handling available to everyone.
25€ can help to provide education for horse people about how to understand their horses and eliminate stress and trauma in their lives.
50€ can help to teach vets and farriers how to approach and handle horses to give them a good experience and ensure that they are able to receive essential and sometimes life-saving treatment.
100€ can help to retrain a traumatized horse so that it feels safe and confident in all areas of its life.
150€ can help to support a horse in need and provide it with food, shelter and care.
250€ can help to organize live events with inspirational performances and educational demonstrations that bring the horse community together to create a change in the lives of our horses.